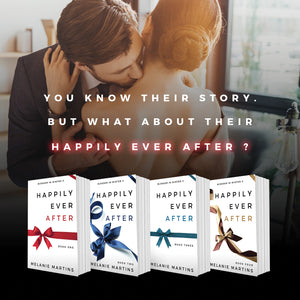 All the paperbacks have been signed by the author.
You know their story but what about their happily ever after?
With this bundle get the whole Happily Ever After series which includes 4 novellas that follow Petra & Alex as they face parenthood, in-laws, scandals, the ups and downs of marriage, and so much more.