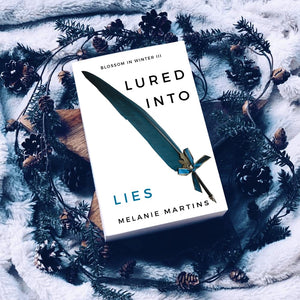 You need to have read Blossom in Winter and Lured into Love first. If you haven't, you can order the complete saga (4 books) here.
 "They say trust is the foundation of any relationship but what if lies are the foundation of ours?"

Petra and Alex have risked everything to escape those who have tried tearing them apart.

After finding refuge in Bermuda, they must learn how to trust each other like never before in order to tackle the upcoming judicial battles and the ever-present, scrutinizing eye of society.

But when Alex makes it clear he won't reveal anything from his past and his secrets are meant to remain his, Petra now faces the impossible choice of either marrying a man whose past she knows nothing about or fighting for a relationship on her own terms.

Stubbornly committed to knowing the truth, and always so curious even when she shouldn't be, Ms. Van Gatt has yet to say her final words.
Warning: This novel contains strong and explicit language, graphic sexuality, and other sensitive content that may be disturbing for some readers.